Interested in working with us? Apply through Indeed.com
*Available job openings will appear at the top of the link as Plan Do See America, Inc.
MASATSUGU KUBO
EXECUTIVE CHEF

Chef Masa began his career at 18 – as an Italian chef in Japan. At 20, he traveled to Italy to perfect his skills cooking the cuisine he loved in its true environment. When he returned to Japan at 25, he joined Plan Do See where he has held numerous positions, working his way through the ranks. In 2012, he became the Chef of Ryotei Kawabun, the oldest restaurant in Nagoya, with a 400-year history. Chef Masa brought authenticity and tradition of Japanese cuisine to Miami, at Azabu Miami Beach before moving on to Executive Chef of Deck.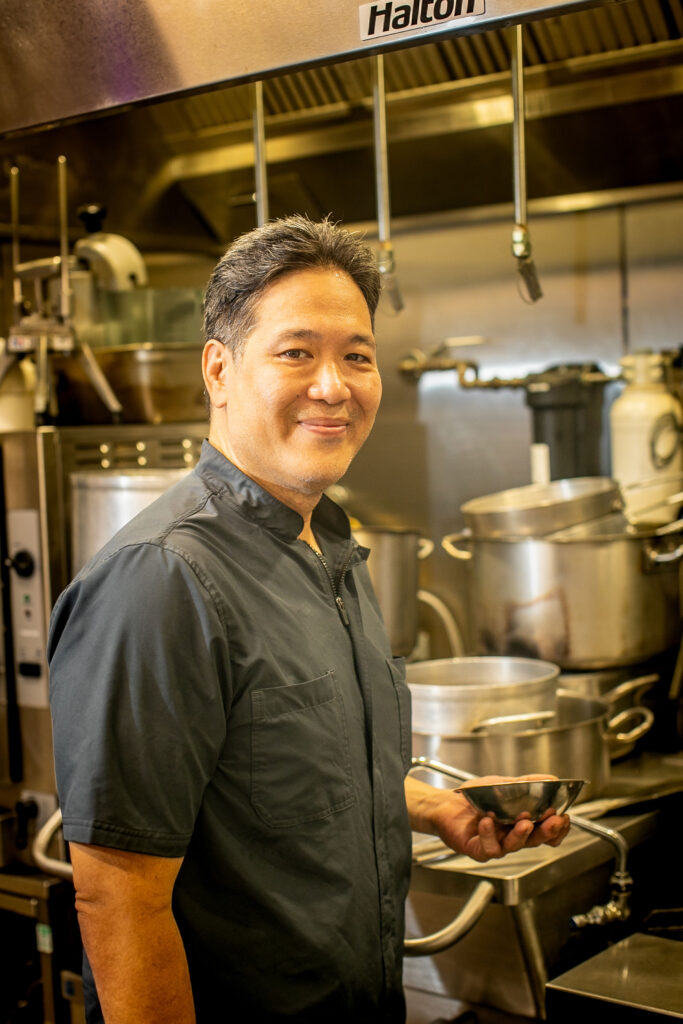 DOUGLAS LAANUI
SOUS CHEF
Doug was born and raised on Maui, HI and grew up in a household that loved to cook. He found his love for culinary arts cooking breakfast for his mom in bed. Doug started working in kitchens as a dishwasher in the late 1980s when he was 15 years old and worked his way up to a Kitchen manager at 22. His culinary journey took him to Colorado where he attended college in Boulder CO.  While on the mainland, Doug compiled extensive experience as not only a chef but also as a Front of House Manager as well.  He became the Director of Operations for a small restaurant group in Arizona and opened several restaurants in the course of a year. His ability to understand both the from and back of house make him a valuable asset to the team. Upon his return to Hawaii in 2015 Doug worked in several high end Hawaiian fusion restaurants. Doug was brought onto the PDSA Hawaii team as a Jr Sous chef and was promoted to Sous Chef in 2021.  The team enjoys Doug's Hawaiian fusions with southwest influences that make our Brunch so successful.
On Doug's days off he enjoys spear finishing and baking for his family!
DUSTIN DELEON
JUNIOR SOUS CHEF
LINDSAY LOUISE
EVENT & MARKETING MANAGER

Originally from Long Island, Lindsay has been working in the hospitality industry for over 10 years. She found her passion for service and gained diverse hospitality experience in weddings, events and hotel management while attending college in Charleston, South Carolina. Back in New York, Lindsay served as the Assistant Food Service Director at a private college. Returning to her southern home, Lindsay served as the Banquet Manager for a luxury multi-property resort in Charleston. Once in Hawaii, Lindsay was the General Manager of the flagship store of a specialty coffee company and coordinated corporate partnerships and events.  Lindsay joined the PDSA Hawaii Team in January of 2020 and has been excited to share her New York initiative and southern hospitality with the PDS team.
Lindsay loves pizza & pasta – any day of the week. She enjoys dancing, playing the ukelele and hiking the many mountains of Hawaii.
SHOTARO TAKAHASHI
EVENT OPERATIONS MANAGER
Sho is a seasoned veteran of Plan Do See and joined the team right after college in Tokyo where he studied economics. He was inspired by Plan Do See's mission to bring Omotenashi to the world and was excited to absorb the japanese hospitality culture.  Sho was chosen to join the Manager Training Program to gain an in-depth understanding of the ins and outs of restaurants. Sho was then placed as the Assistant Food & Beverage Manager at the restaurant Paley in West Hollywood. There, Sho was exposed to the high-end clientele of the entertainment industry and gained more managerial skills. In 2018, after two and a half years, he was selected to serve as one of the opening managers at Deck and was promoted to Food & Beverage Manager. In 2020, Sho joined the Events team as the Events Operations Manager and executes a wide variety of events. Sho is looking forward to expanding his knowledge and experience in this exciting new chapter. 
Sho likes to breakdance, play piano, and to cook pasta!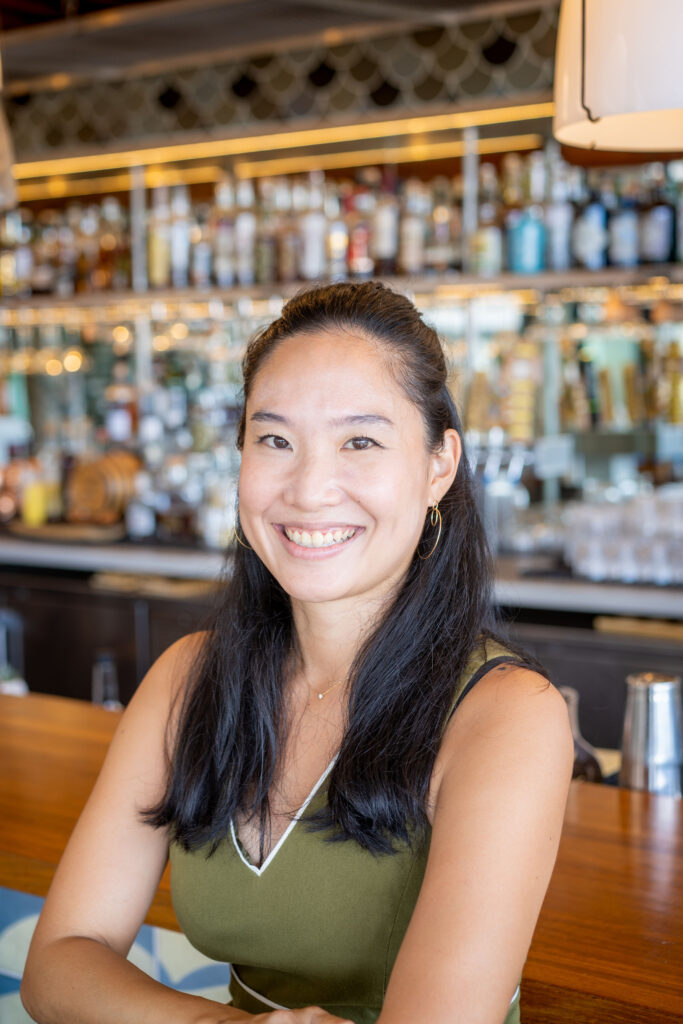 KOTOMI CHIKUSE
EVENT SALES MANAGER

Kotomi was born in Seattle then continuously moved around the world until finally settling in Tokyo for Keio University. Kotomi had the amazing chance to meet people from different backgrounds and cultures through her love for sports and dance. This played a big role when she first got to know Plan Do See. Back then when Plan Do See didn't have any locations outside of Japan, she felt strongly that her experiences and skills is something special that she can offer to the company, to achieve the company mission to "Share Omotenashi with the world"
Kotomi Chikuse joined Plan Do See in April 2009 right out of university, and has worked for the company and its affiliates ever since. Ever since receiving the honors of being the annual MVP of the company in her first year, Kotomi has been long part of the restaurant department traveling from Tokyo to Fukuoka. In 2015, Kotomi was promoted to be the general manager of the Michelin starred sushi restaurant in New York "Azabu." After 3 years in New York, Kotomi relocated back to Japan to open Plan Do See's first asian cuisine restaurant as a concierge manager and winning the company's in house competition as "The Best Concierge" in 2019. In 2020, after several business trips to Hawaii as an "Omotenashi Manager" to improve/elevate guest experience at DECK., Kotomi officially transferred to Hawaii as an event sales manager to utilize her strengths she acquired over the years working in the industry.
Kotomi has a big passion for champagne, wine and cheese. She loves to try new restaurants and meeting new people. She is actually a national collegiate water ski champion in Japan, so enjoys waterskiing whenever she gets the chance around the island. She recently started to play golf seriously, now taking lessons and enjoying the beautiful golf courses around Oahu. Her goal right now is to play at one of the renowned golf courses in Maui.
HIRAM MURRAY
DECK. MANAGER
Hiram was born in Jamaica and moved to the United States at 13 years old. His extensive Food & Beverage experience began in Miami where he was a bartender at one of the top rated clubs in the world for over 10 years. He transitioned into leadership by managing a top grossing restaurant in the French Quarter, New Orleans. After that he continued to bring his expertise to Delray Beach where he consulted and led the team to turn a profit for the first time in its history of operation. Hiram's enthusiasm for success is a vital part of the smooth operation at Deck.
Hiram's guilty pleasure is a fresh spicy chicken sandwich from Popeyes and enjoys throwback Hip Hop music from the 90s.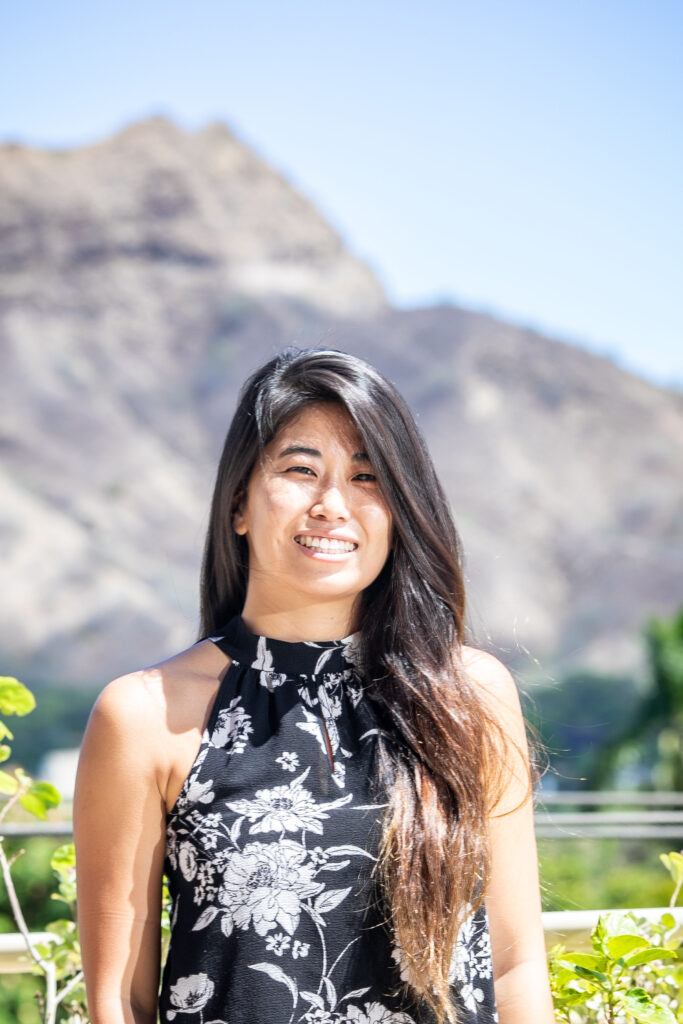 KYLIE HARADA
DECK. MANAGER
STEVE DONOHOE
SENIOR F&B MANAGER
MISTY CABAN
ASSISTANT F&B MANAGER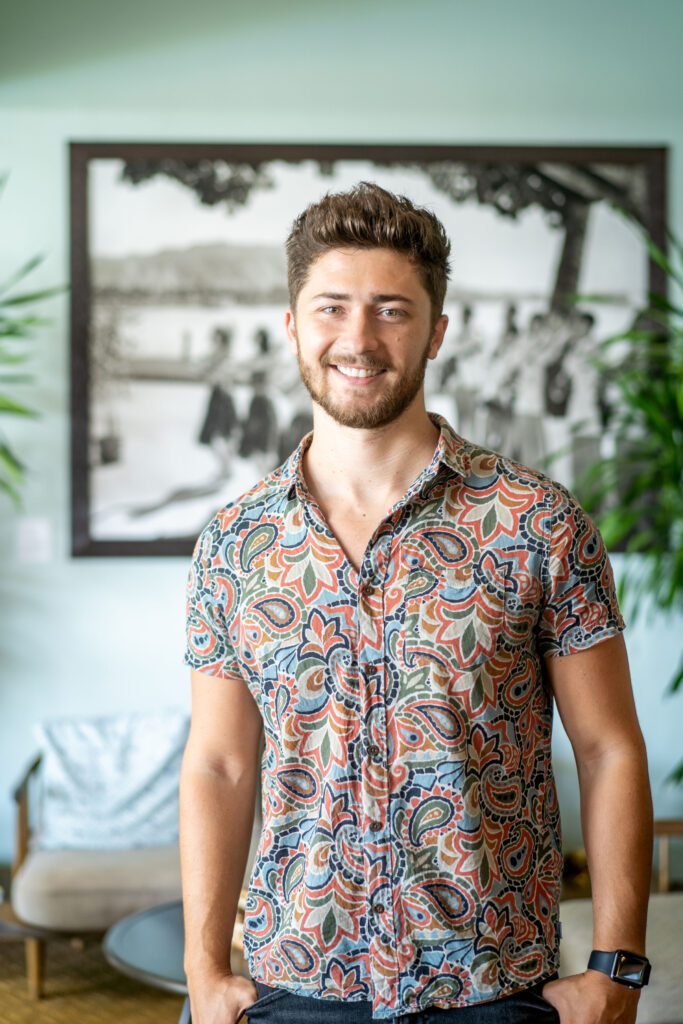 SAMUEL BUDD
FRONT OF HOUSE TEAM SUPERVISOR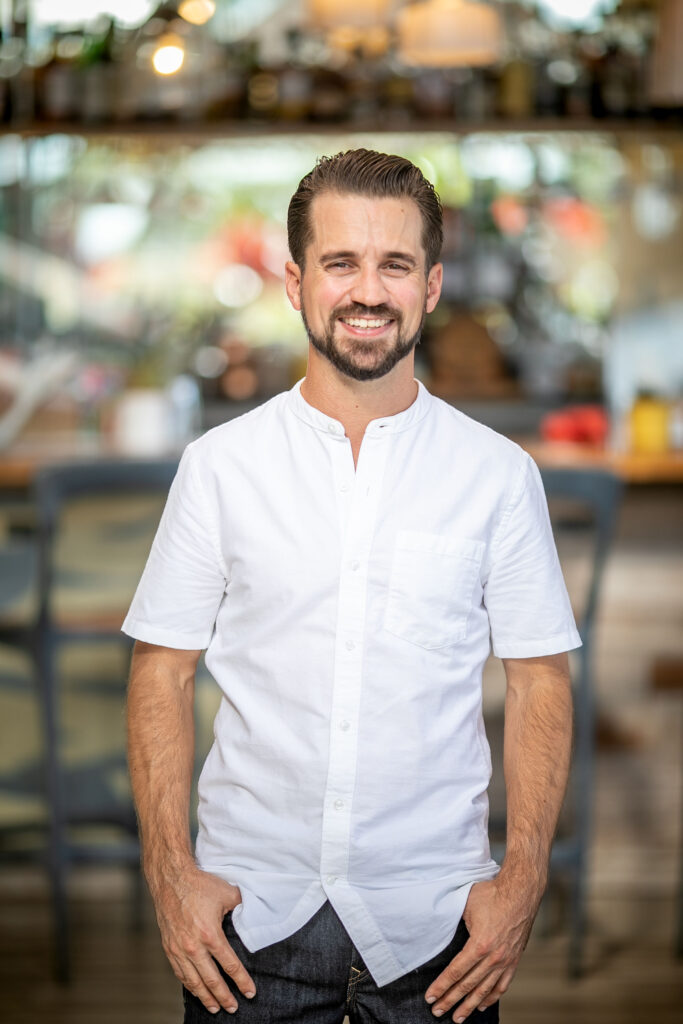 PAUL MILLER
FRONT OF HOUSE TEAM SUPERVISOR